CI Games prowadzi niezależną działalność wydawniczą, produkcyjną i dystrybucyjną na globalnym rynku gier wideo. Spółka posiada biura operacyjne w Warszawie, Nowym Jorku i Amsterdamie. Nasze portfolio zawiera uznane marki takie jak Lords of The Fallen, która osiągnęła kilkumilionową sprzedaż oraz serię Sniper Ghost Warrior z ponad 7 milionami sprzedanych egzemplarzy na całym świecie. Obecnie firma pracuje nad Sniper Ghost Warrior Contracts, Lords of The Fallen 2 oraz innymi jeszcze nieogłoszonymi projektami.
Marek Lech Tymiński graduated from the Management Program at the Canadian International Management Institute, Management Development Program at the University of Virginia and Leadership Development Program and Advancing Global Leadership Program at the Center for Creative Leadership. In 1997 he launched his first business enterprise. In the following years, he was Board Member and Associate in numerous companies from the electronic entertainment industry. Since 2002 he has been CEO/Chief Executive Officer, founder and chief shareholder of CI Games S.A.
Marek Lech Tymiński ukończył programy Management w Canadian International Management Institute, Management Development Program na University of Virginia oraz Leadership Development Program i Advancing Global Leadership w Center for Creative Leadership. W 1997 roku otworzył swoją pierwszą działalność gospodarczą. W kolejnych latach pełnił funkcje członka zarządu i wspólnika w wielu firmach z branży rozrywki elektronicznej. Od 2002 roku jest Prezesem Zarządu, założycielem i głównym akcjonariuszem CI Games S.A. Ponadto Marek Tymiński pełni funkcję President of the Board of Directors w spółce zależnej CI Games USA Inc.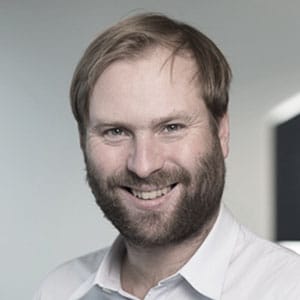 Marek Tymiński
CEO
CEO
Monika Rumianek has many years of experience in Human Resources Management. She has been involved in the HR industry since 2001. For 12 years she worked for companies specializing in personnel consulting where she was responsible for running recruitment projects for Polish and international organizations. She joined CI Games in October 2013. Currently, she is the HR and Administration Director. She is responsible for all HR processes as well as for all matters related to administration and IT. Monika Rumianek is a Member of the Management Board of CI Games S.A. She also acts as Member of the Supervisory Board of United Label S.A.
Monika Rumianek posiada wieloletnie doświadczenie w zakresie zarządzania zasobami ludzkimi. Z branżą HR jest związana od 2001 roku. Przez 12 lat pracowała dla firm specjalizujących się w doradztwie personalnym, gdzie odpowiadała za realizację projektów rekrutacyjnych dla polskich i międzynarodowych organizacji. Do CI Games dołączyła w październiku 2013 roku. Obecnie pełni funkcje Dyrektora ds. HR i Administracji. Odpowiada za całokształt procesów zarządzania zasobami ludzkimi, jak również za wszystkie kwestie związane z administracją i IT. Jest Członkiem Zarządu CI Games S.A, a ponadto pełni również funkcję Członka Rady Nadzorczej w United Label S.A.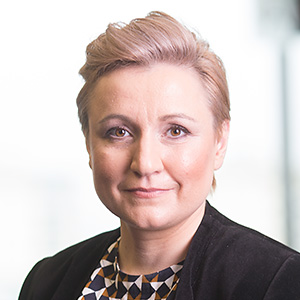 Monika Rumianek
HR and Administration Director
HR and Administration Director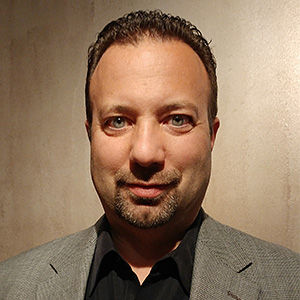 Frank Chiechi
Vice President Sales CI Games North & South America
Vice President Sales CI Games North & South America
Frank Chiechi has over 20 years of experience in sales and business development in the video game industry. For ten years he worked for Sega as National Sales Director/ International Accounts Sega. Frank has held executive sales management positions with Majesco Entertainment, and Ubisoft. He is a North America distribution specialist and also specializes in operations in Central and South America. He holds a BSc degree in Accounting from C.W. Post Campus of Long Island University. Frank joined CI Games in 2015 and he is responsible for distribution in the both Americas.
Frank Chiechi ma ponad 20 lat doświadczenia w sprzedaży i rozwoju biznesu w branży gier wideo. Przez dziesięć lat w Sega pełnił funkcję Sales Director National/International Accounts Sega. Wcześniej pracował w Ubisoft i Majesco Entertainment gdzie pełnił funkcje National Sales Manager. Jego specjalizacją są rynki Ameryki Północnej i Centralnej. Ukończył księgowość i zarządzanie biznesem na Long Island University. W CI Games od 2015 odpowiada za sprzedaż i dystrybucję w obu Amerykach.
Menno van der Bil is an industry veteran with over 17 years of gaming experience and is a global, commercially focused leader with experience in commercial leadership roles at Atari, Activision and Koch Media/Deep Silver. He holds a Bachelor's degree in Economics. He has a wealth of experience in Go-to-Market with highly rewarded game franchises and IPs. He has built up an extensive network in the gaming industry on developer's level, in retail and digital segments as well with 1st parties. He is a well respected sales management leader. At CI Games he is responsible for sales of all products marketed internationally.
Menno van der Bil ze swoim 17 letnim doświadczeniem jest prawdziwym "weteranem" branży gamingowej, w której działa od 2001 roku. Specjalizuje się w sprzedaży na globalnych rynkach, posiada także bogate doświadczenie w dystrybucji zarówno fizycznej jak i cyfrowej. Zajmował managerskie stanowiska w takich firmach jak Atari, Activision czy Koch Media/Deep Silver. Ukończył studia na kierunku ekonomicznym na Uniwersytecie w Hadze. Może się pochwalić wprowadzeniem na rynek wielokrotnie nagradzanych, znanych gier będących kontynuacjami serii jak i nowych tytułów. W CI Games odpowiada za sprzedaż wszystkich produktów wydawanych przez CI Games na rynkach międzynarodowych.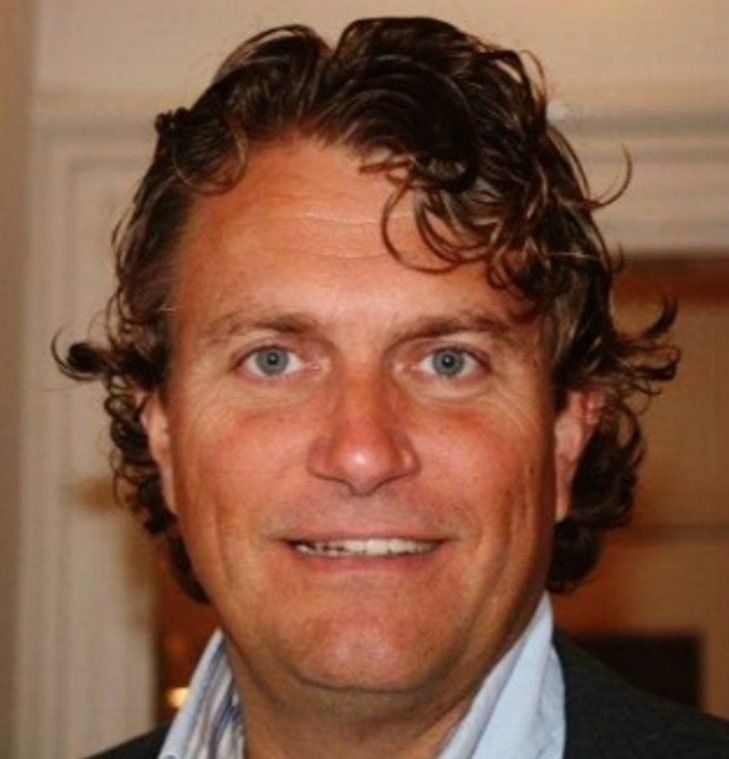 Menno Van Der Bil
VP of Sales Retail EMEA & Asia and Digital
VP of Sales EMEA & Asia and Global Digital Sales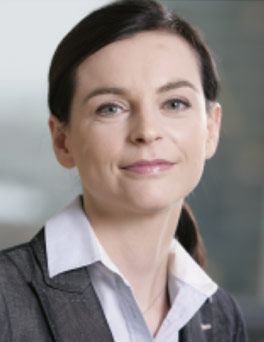 Katarzyna Sermanowicz-Giza
Financial Director
Financial Director
Katarzyna Sermanowicz‑Giza has many years of professional experience in the finance area. She worked for consulting firm Deloitte wherein she was a director in the Financial Advisory Department advising private equity funds and strategic investors. In CI Games Katarzyna has taken the role of Finance Director responsible for Financial and Accounting Team.
Katarzyna is an ACCA (The Association of Chartered Certified Accountants) fellow and a graduate of Advanced Management Program of IESE Business School in Barcelona.
Pani Katarzyna Sermanowicz-Giza ma kilkunastoletnie doświadczenie zawodowe w obszarze finansów. Przez kilkanaście lat związana była z firmą doradczą Deloitte gdzie pełniła funkcję dyrektora w Dziale Doradztwa Finansowego i doradzała funduszom private equity i inwestorom strategicznym. W CI Games pani Katarzyna pełni rolę Dyrektora Finansowego odpowiedzialnego za zespół finansowo-księgowy.
Katarzyna jest członkiem organizacji ACCA (The Association of Chartered Certified Accountants) oraz absolwentką Advanced Management Program IESE Business School w Barcelonie.